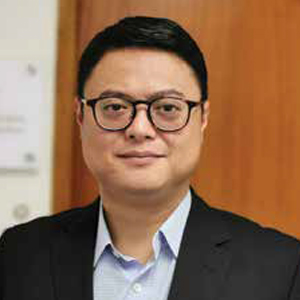 Anthony Ho Lian Yi, Founder and Managing Director
In today's 'adapt-or-die' business environment, if change or transformation is hindered at any level, the enterprise risks becoming obsolete. Even when the change is underway, many leaders still struggle to achieve effective transformation, either because they force a 'by the book' framework, or do not possess the adequate skill sets to manage the entire process. As a result, leaders often need external validation and assistance. Enter
ODC
, a leading management training company based in Singapore that helps visionary enterprise leaders initiate and navigate disruptive transformations. At its core, the company offers customized talent management solutions, corporate training programs, and consultancy services. "We provide a holistic end-to-end suite of expertise, from the diagnostic assessment of learning needs to the design and delivery of bespoke leadership development content," states Anthony Ho Lian Yi, founder and managing director of ODC.
The company hones best-in-class consultants and workplace place coaches who bring to fore a global perspective of leadership development with real-world experiences. ODC's team of training experts equips their participants with powerful leadership techniques and skills, which enable them to be more productive in the workplace. Alongside, ODC has developed post-training coaching capabilities and employs coaching technologies such as the MasterCoach App. This application is used for post-training follow-up sessions and to discuss participants' experiences as they transfer their skills from the workshop to their workplace. Another factor that makes ODC a cut above the rest is its ability to offer region-specific leadership development programs.
ODC's regional trainers can localize its core training programs by customizing the content in accordance with the local language and working environments.
We provide a holistic end-to-end suite of expertise, from the diagnostic assessment of learning needs to the design and delivery of bespoke leadership development content
A typical leadership development program of ODC starts with its four-stage analysis with the client. The stages are based on Kirkpatrick's training evaluation model that looks into the Relevance (Level 1) , Retention (Level 2), Behavioural Change (Level 3) and Impact of Intervention (Level 4). ODC's discussion with clients often starts with the Impact of Intervention, where ODC determines the clients' strategy-to-execution gap. From there, ODC designs the appropriate intervention, determines deliverables and sets target on the impact of the intervention. ODC's team would also consult clients to identify appropriate behavioural gaps that drives positive workplace changes. ODC's team would then develop the curriculum, training content and assessment plans that supports the bridging of the identified gaps through training intervention. Lastly, ODC consults the client to ensure that the approach would be relevant to the participants through a series of fact findings such as focus group sessions or key interviews.
This approach has seen ODC achieved positive training experience for the clients. An example of ODC's client is an Asia's leading financial institution where ODC is tasked to support the development of their strategic HR functions. ODC designed a customized transformation workshop to educate hiring managers on strategic new hiring practices that align talent acquisition with organizational growth.ODC has also developed an assessment system with its lead consultants and workplace coaches to quantify the learning effectiveness to evaluate managers' ability to apply newly learned techniques effectively. Post-training review indicates that the clients and learners are able to assess the skill sets and culture-fit of the candidates more effectively. "The client organization even introduced a policy stating that the managers who fail the assessment would not be allowed to interview candidates on their own," informs Anthony.
Such positive success stories are a testament to ODC's proficiency in the leadership management and development realm. To further strengthen its offerings, the company is planning to introduce more digital content to support the retention of the learning process. "We believe leaders are the greatest asset to an organization; therefore, our approach is focused on how we support them to make a difference," concludes Anthony.