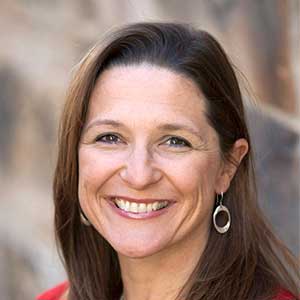 Kristen Hansen, CEO
In the wake of technology and globalization continuously changing the organizational environment, managers have a challenging role to play in steering their teams through uncharted territories. The need of the hour is to create a "whole-person" leadership as opposed to the conventional dominant leadership. The recent McKinsey's article "Answering Society's Call: A New Leadership Imperative," highlights three vital characteristics—transparency, empathy, and meaning—as the essentials for the leaders of today and tomorrow.
The dominant leadership comes from the use of the left half of the brain that involves analytical, quantitative, fact-based, and linear thinking. The shift to whole-brain leadership is achieved by using the right half of the brain as well for imagination, creativity, abstract and holistic thinking, feelings and intuitions, and incorporating human factors such as emotions and drive to assist co-workers.
However, bringing this to effect is easier said than done, as managers, especially from a strong technical background, being more receptive to data, evidence, and facts, face difficulty in incorporating resilience, leadership, and emotional intelligence to fulfil their role for the requirement of today. EnHansen Performance, a neuroscience-based leadership service provider, is all set to transform managers into agile leaders with its `Manager to Leader' NeuroTREAD programme. The TREAD framework represents Think, Regulate, Engage, Adapt, and Develop with the brain in mind.
"Our solutions are designed with an evidence-based scientific perspective using the latest development in neuroscience to shift managers from left-brained to whole-person leadership," says Kristen. As a human potential and leadership enthusiast, Kristen, with her profound knowledge of business, people, and how the brain works, believes in the philosophy that understanding the mechanics of the brain can engineer change in self and others.
Our solutions are designed with an evidence-based scientific perspective using the latest development in neuroscience to shift managers from left-brained to whole-person leadership
NeuroTREAD's presentations and training solutions cover five broad areas of Neuroleadership, which are decision making and problem-solving, emotion regulation and resilience, collaboration and engagement, leading change and develop others through conversations. The training offers a range of different modalities to embed the information and new practices, which include a face to face or virtual training component, a copy of the book 'Traction - The Neuroscience of Leadership and Performance' written by Kristen, and practice activities between sessions. The training is supplemented by an online/app-based programme that provides the participants with bite-sized learning, content including materials and videos encapsulating key ideas, corresponding questions or activities for participant engagement, and a community component for interaction. The program offers in the moment training with 50 modules split into five modules, with training sessions spread across three months to nine months.
EnHansen Performance also provides exceptional coaching and coaching training for managers through a brain-based methodology known as GROW-WISE model—it adds a brain-based perspective to the well-known GROW model of Goals Reality Options Will/What next- with Whole-brain goal setting, Insights, Stretch and Explore. It is an Iceberg Model that taps conversations 'beneath the surface of what we see' into an individual's thoughts, feelings, motivations, and values by engaging the whole brain that facilitates improved thinking and behaviours.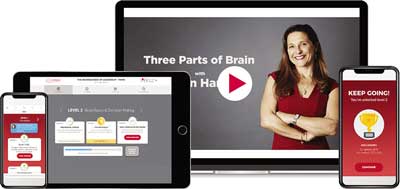 In an implementation highlight, one of EnHansen Performance's esteemed clientele in the wake of new compliance regulations coming into the picture faced issues of employee underperformance that stemmed from not holding regular performance conversations. The managers and staff were struggling to cope up with the significant changes. The organization needed to bring about a strategic shift among the employees by empowering them to solve problems and make decisions in high-risk areas. Against this backdrop, EnHansen Performance stepped in with their brain-based online module to train and coach the managers to become resilient leaders and effectively lead the strategic cultural change, and develop a continuous coaching culture in the organisation.
EnHansen Performance is currently witnessing rapid expansion due to the high demand from organizations wanting to achieve holistic organizational transformation. The company has accredited facilitators throughout Australia in its GROW-WISE coaching and NeuroTREAD leadership methodologies and is in the process of expanding internationally.