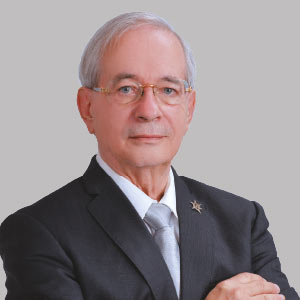 Michel Gagne, CEO
Oftentimes, a valuable lesson or a concept can be derived from similar situations in a different context or perspective. Consider the example of high-performance athletes. Even after winning the coveted gold medal, an athlete's life of discipline or training does not slow down or stop. The goal to achieve better performance only drives them to practice even harder, day in and day out. They eat, sleep, and breathe performance and perform best under pressure. One could take a leaf from an athlete's life as a lesson on how businesses could function—from the way they plan, organize their goals, and train and coach employees to develop habits that pave the way for consistent peak performances. While most presume an extraordinary performance to be a remarkable feat, Michel Gagne, CEO of Coaching & Training Asia, takes a different stance and says it is nothing exceptional.
"Ordinary people can do extraordinary things if we recognize and challenge the mindset that holds us back from realizing our full potential," says Gagne. "Performance is the result of an individual deciding to develop a routine or habits that successful people follow to improve themselves every single day."
With more than four decades of experience as a skilled communicator and motivator, Gagne has donned many roles in the coaching industry. This includes being a speaker, facilitator, and executive coach across the corporate sectors, government organizations, educational institutions, and NGOs worldwide, and as a coach for high-performance athletes.
According to Gagne, coaching is not a new concept. However, he advocates that without coaching, training loses its effectiveness rapidly and often fails to achieve its intended motive – the required behavioral change that enhances performance. While training is a short-term event, coaching is a long-term process, which ensures that the knowledge imparted becomes a learned behavior that produces better results. Today, organizations need a robust approach that helps them fully engage the talents of their employees and encourages innovation and development of individuals for business success. And this is where Coaching & Training Asia cements its cornerstone through its range of training and coaching services and products. The company believes that its finesse in executive coaching and professional training actively grows the leaders of tomorrow, engages an organization's employees, and ensures continued corporate success.
Founded in 1998, Coaching & Training Asia is committed to delivering comprehensive and applicable information and strategies of highly successful people through conferences, seminars, and coaching and training workshops across the world. The company is a renowned provider and promoter of professional and in-house training, delivers executive coaching services and products, and develops keynote presentations for business leadership success. Coaching & Training Asia collaborates with business executives and leadership coaches from national and international corporates to deliver executive coaching and training services for business transition leadership success.
Hitting the High Note in Performance
As a community of internationally certified professional business coaches, Coaching & Training Asia is committed to working with leaders, leadership teams, and organizations to enhance their competencies for changing times, achieve true synergy, and create better ways of meeting marketplace demands.
Through their myriad of coaching and training products, the team dedicates themselves to the long-term success of an organization by transforming it into vital, competitive, and compelling places to work.
While most organizations encourage a stress-free environment for its employees to perform better at work, Gagne believes that stress drives people to their best performance. He draws attention to a simple Human Engineering Model that is utilized to help athletes achieve their goal where every action that an athlete takes is done with the end result in mind. He says that imagination and visualization of the feeling of achievement is the key to success but many people just do their job without having any idea of the outcome.
On a different note, he narrates the example of a manufacturing company that makes propellers for the engine of airplanes where employees needed to practice 99.99 percent perfection while producing the high-tech parts. "The pressure on the technical workers is very high because they cannot afford to make mistakes with all the airplane incidents that are happening across the world," explains Gagne. "It is a demanding, high performing job as a lot of lives depend on the technical worker's performance and outcome," he adds. However, organizations treat them as low-skilled, low-paying jobs despite the high level of responsibility and performance that the job demands. And this is one instance where the significance of an individual's performance is misunderstood.
Enhancing the Quality of Performance
To further emphasize the importance of performance, Gagne cites the example of athletes who train continuously to improve their competence even in their subconscious state. Similarly, in workplaces, Gagne believes that employees need to be trained regularly to do their job better and achieve higher performance consistently.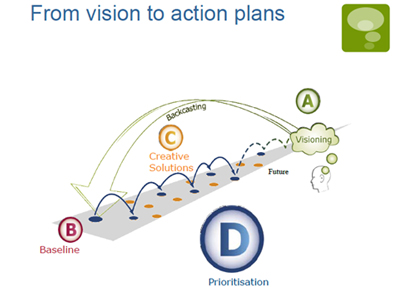 Although employees are trained to acquire knowledge or new skills, the implementation of these skills alone does not guarantee an improvement in their performance. To this end, Coaching & Training Asia offers support in consistently monitoring employees to ensure that once new knowledge is imparted, it becomes a part of their everyday routine. This produces significant tangible and intangible ROI for businesses and permanent changes in business behavior. "Performance at work should become a backcasting approach with the end in mind," says Gagne.
Unlike custom evaluation practices using Key Performance Indicators or KPIs, Coaching & Training Asia assesses employees through a self-reflection assessment tool where the team conducts pre-tests, ongoing tests, and polls. After a certain period of time a post-impact assessment is carried out – this applies the concept of Lean management to understand what the employee brings to the table after the coaching and training program. "We measure the before and after implementation scenario of the program to gauge the impact our training and coaching has on an employee's performance," remarks Gagne.
Alongside corporate training and executive coaching services, the company specializes in coaching high-performance athletes where it follows a solution-focused, seven-step model approach – PRAXIS, for improving their performance. PRAXIS focuses on a set of steps, which has specific functions and reflects on how effective changes occur most of the time. These steps can be customized according to the person who is being coached, and it focuses on the present and future outcomes.
Coaching & Training Asia works toward improving every employee's performance, which in turn, boosts the overall outcome and profoundly benefits the organization. Gagne emphasizes that the smallest individual contribution is instrumental in the collaborative and collective success of a team. Like how a team comprising coaches, trainers, dieticians, and many others indirectly contribute to the success of athletes, the collective effort and achievement of employees is responsible for the profit of the company.
In conclusion, Coaching & Training Asia takes great pride in delivering the best of training and coaching services and products that ultimately drives toward the success of an organization. Gagne points out how the convenience of technologies such as Whatsapp, YouTube, Zoom, and Skype have influenced every aspect of a business and is changing the way coaching and training is being conducted. "The beauty of technology is the way we can stay connected, even when across the world. However, it cannot replace basic human interaction," he concludes.