EQUENTI Leadership and Learning viewpoint
Angela Koning, EQUENTI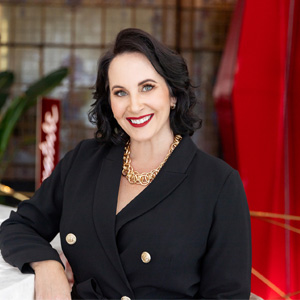 Equenti Leadership and Learning is an Australian based leadership consultancy that is shaking up the world of corporate leadership education. Owner and Lead Consultant, Angela Koning founded Equenti after recognising that corporate leadership programs had lost touch with the human side of leadership and traditional tools such as performance management and KPI targets alone weren't effective in developing high performing teams.
A hallmark of Equenti's success has been a commitment to rehumanise the experience of work by developing leaders who truly understand what it means to lead from a place of service, who can have hard conversations while moving everyone forward positively and foster an environment of understanding and collaboration despite differing personalities within their team. It is these skills that are the cornerstone of establishing high-performing teams, developing leaders that are aligned with corporate strategy and a workforce that can perform well under all market conditions.
"One of the biggest benefits from working with Equenti has been improved collaboration within my team. We went through a range of team building exercises that allowed everyone to better understand one another. Through understanding how and why someone reacts to a particular situation, you can then consider how best to approach that situation in the future." Cam Collins –Group Manager Finance
Equenti works with clients to develop bespoke solutions to solve their leadership challenges using a combination of the following services:
• Leadership coaching for key leaders and influencers
• Team building and executive retreats
• Culture change planning, communication and building the new skills needed
• Training for teams so that everyone can learn to be leaders in life and business, even if they don't hold a formal leadership position
"Equenti has been working with our Production team at Kogan Creek for the last 6 months. The results have been very impressive. Leadership coaching and team building being foundation elements for the organisation to build on. Leaders now have more confidence, capabilities and tools to deliver for the business."–Tim Danby, Manager Production
Equenti Leadership & Learning delivers its services using a variety of modes depending on client needs. This may include a combination of online and face-to-face delivery to ensure cost effective solutions and transformative results for leaders around Australia and internationally.
A recent addition to Equenti's services is an online learning platform housing an extensive leadership coaching library containing video lessons, worksheets and printable resources covering a ever-growing catalogue of key leadership topics. In working with corporate clients to design bespoke leadership programs to suit organisational needs, these resources can be called on in part or in it's entirety giving leaders access to a comprehensive library of online leadership tools, frameworks and teaching regardless of their location. A unique feature of the online platform is that it can be customised to include client branding and presented as an in-house program therefore providing considerable efficiencies to clients.
When clients first engage with Equenti they can expect a deliberate and structured diagnostic phase that involves:
• Spending time with key leaders one on one, talking about strategy, culture, structure, leadership, teams and defining the problems to be solved
• Reviewing strategy and plans, organisation charts and other key documents which demonstrate the direction and values of the company
• Interviews with key teams and influencers in the organisation, so there is a true sense of 'the way things are done around here'
From there, a roadmap is developed which defines the problem to be solved, the key issues to be addressed and the 'levers' to be used to move towards the ideal future state for the company.
"I can absolutely see a return on investment of time and money. I would certainly recommend Equenti to my peers because it's been so valuable." Michael Johnstone, Head of Projects
For a personal tour of the Equenti online platform and to explore how Equenti Leadership & Learning can solve your organisation's people and culture challenges, contact Angela for a no obligation chat.
www.equenti.com